Meet Vince Zingaro, O.D.
Optometrist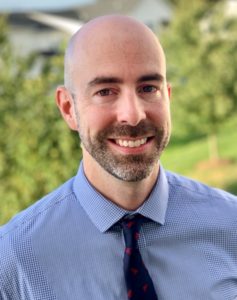 Dr. Vince Zingaro, O.D. received his Bachelor of Science degree from West Chester University and his Doctor of Optometry degree from the Pennsylvania College of Optometry. He completed clinical externships at Albert Einstein Hospital in Philadelphia, PA and Springfield Hospital in Springfield, PA.
Dr. Zingaro is currently a member of both the Pennsylvania Optometric Association and the American Optometric Association. He is a national speaker and consultant in the area of contact lenses. Dr. Zingaro authored the book "Discover the Eye: A Guide to Understanding Your Vision".  He enjoys hiking, traveling, working out, spending time with his family, and running. He previously competed at the collegiate level in track and field at West Chester University.  Dr. Zingaro and his wife reside in Coatesville, PA along with their two sons.