Valid through: December 31st, 2020
$39 OCT Screening Special
VisualEyes Optique is proud to offer patients state-of-the-art iWellness exams.
The iWellness Exam utilizes optical coherence tomography (OCT) which uses light waves to allow your eye doctor see beneath the surface of your retina, where signs of disease first appear. Traditional eye exams and retinal photography do not provide this level of detail. Regular wellness exams can help Dr. Lehman detect common eye diseases such as diabetic retinopathy, glaucoma and macular degeneration. Please contact us today to set up your next comprehensive eye exam. An iWellness exam takes less than five minutes. At the end of the testing session, you will see your wellness report. A sample report is shown below.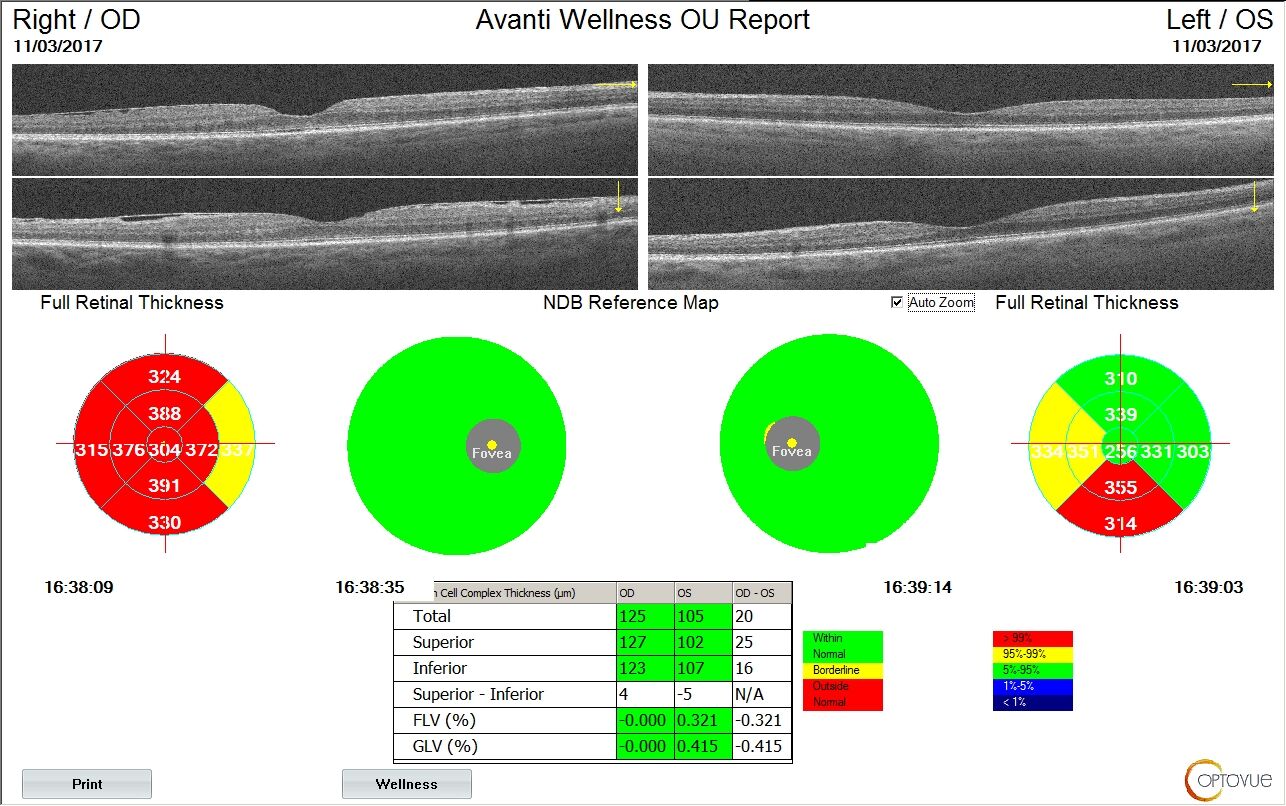 DID YOU KNOW?
Sight-threatening eye diseases often have no outward signs or symptoms in the early
stages.
State-of-the-art technology can help your doctor see early signs of these diseases.
A proactive approach to eye health may reduce your risk of vision loss.